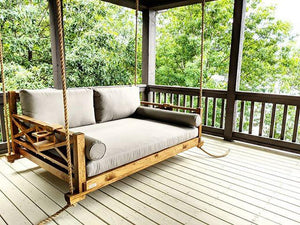 This timeless design comes from strong craftsmanship and rigid structural supports on each 4 corners and the X-wing side profile.  It can be ordered as a swing or as a bed swing with a cradle so you don't have to install it in the ceiling (see example picture)
It can be ordered in a twin, queen or king size and your choice of colors.  Please contact to confirm your color choices. 
Prices include the mattress.